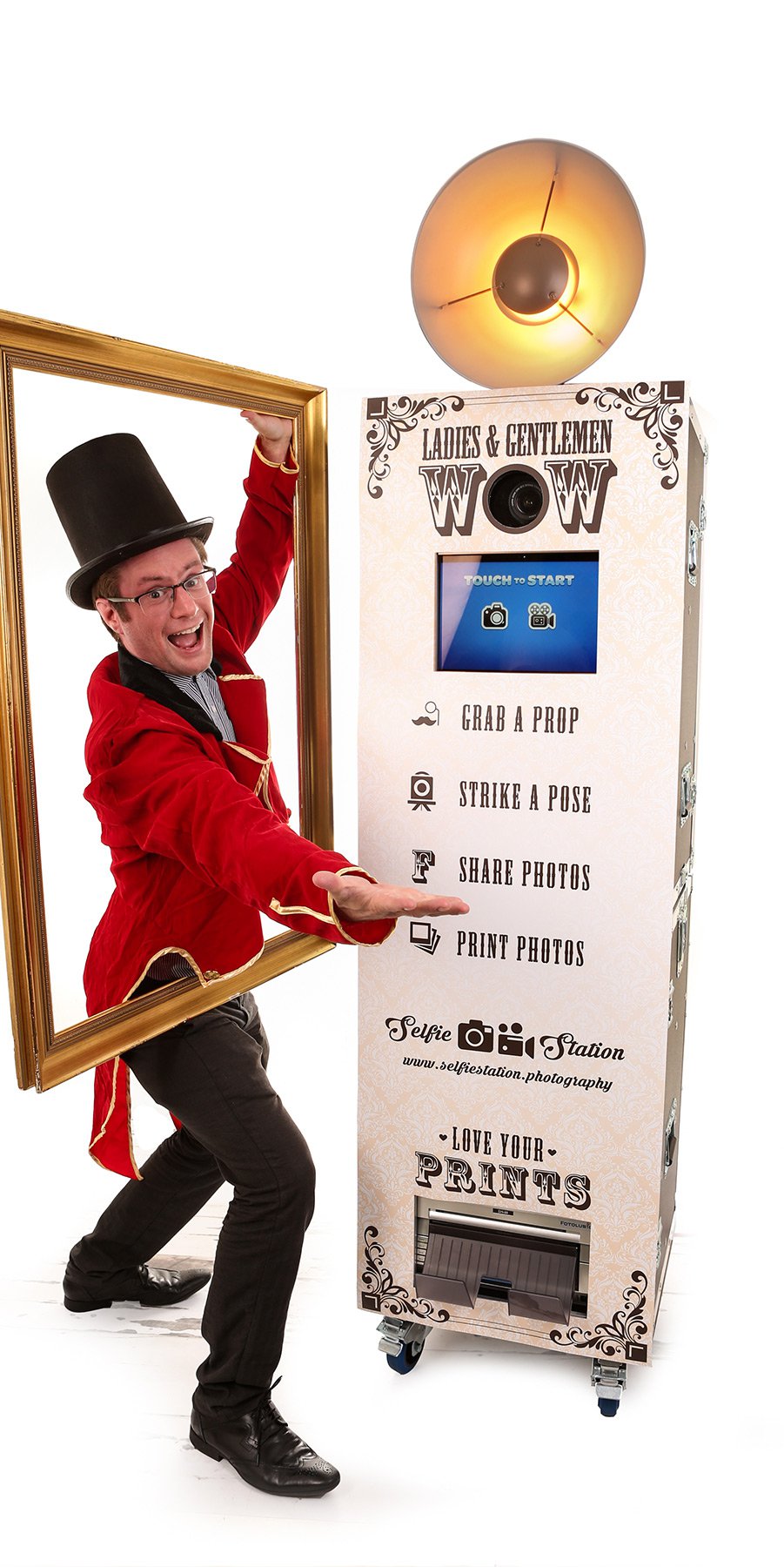 Selfie Station Photo Booth
Norwich & Norfolk Selfie Station Photo Booth
Scroll
Photo Booth for hire in Norwich & Norfolk
Selfie Station Photo Booth - fun photos & videos
The Selfie Station Photo Booth is the craziest and funnest photo booth in Norwich and Norfolk. Our awesome stand alone Selfie Stations will fit in any size venue. The perfect photo booth entertainment for your event.
No need to cram 4 guests into a old style photo booth, our Selfie Station photo booth is open air so you can get the whole family in the shot (and more).
We offer each event with personalised prints - add your name, date or message.
With a box full of props we can cater for every style of event from vintage corporate events, superhero themed birthday parties or all out fun for weddings and anniversaries.
Do you want to have a photo booth at your wedding for your guests to take pictures and video of themselves wishing you a successful marriage?
There is no simpler and fun way than Selfie Station photo booth.
Included with the Selfie Station Photo Booth
Fun Photo booth Photography
Record Video Messages
Animated GIFs
Massive Prop Box
Set-up in Under 10 minutes
Facebook Your Photos
Email Your Photos
Digital Download Of Your Photos
Unlimited Prints
Selfie Station Fun Technician/Attendant
Perfect For Weddings / Corporate Events / Proms